Master Degrees & Certificate Programs
YOUR SUCCESS. OUR MISSION.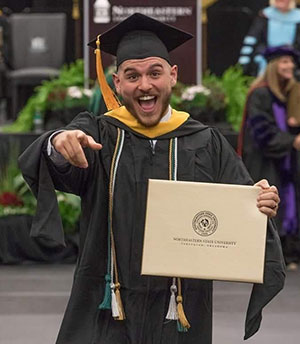 "Graduate school takes that next step toward accomplishing your professional goals, whether it's working toward a promotion, a better paying job, or going for your doctoral degree. My master's program prepared me to lead, to research and find solutions for complex problems, and to go above and beyond!" - Dakota Moran, M.S. Health & Kinesiology, '18

Alternative Teacher Certification Pathway
CONNECT WITH NSU GRADUATE COLLEGE!
We Need Your Help
If the degree you are looking for is not listed, please complete the following short questionnaire.
By completing the questionnaire, you will be providing valuable information for the planning of future degrees to be offered at NSU.