MASTER OF SCIENCE IN NURSING
Interested in Applying?
×
The Master of Science in Nursing is a 32 semester hour program designed for bachelor of nursing prepared, registered nurses. The program's mission is to provide educational mobility, addressing the need for master's prepared nurses in the state and region. The curriculum, designed to build on the students' previous education and experience, prepares nurses for professional nursing practice. Major areas of emphasis include advanced practice roles, cultural competencies, theories, technology, research and evidence-based practice, and issues in nursing practice. Graduates are prepared to assume roles as designated through their specific option. The nursing faculty is committed to excellence.
The minimum time required to complete the program is three academic semesters (twelve months), provided the student meets all other program, Graduate College, and university requirements. Students working full-time typically complete the program in 6 semesters (two academic years).
Concentration areas:

Administrative Leadership in Nursing
Nursing Education
Nursing Informatics
Accreditation
The Master's nursing program at Northeastern State University at the Muskogee campus located in Muskogee, OK is accredited by the: Accreditation Commission for Education in Nursing (ACEN) 3390 Peachtree Road NE, Suite 1400 Atlanta, GA 30326
(404) 975-5000. The most recent accreditation decision made by the ACEN Board of Commissioners for the Master's nursing program is Continuing Accreditation. View the public information disclosed by the ACEN regarding this program at http://www.acenursing.us/accreditedprograms/programSearch.htm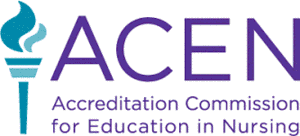 Embedded Certificates:
What Can I Do With a Master's Degree in Nursing?
Administrative Leadership in Nursing - High-level roles in healthcare settings such as director of nursing, chief nursing officer, nursing supervisors, or department manager

Nursing Education - Most nurse educators seek teaching jobs in community colleges, bachelor's degree-appointing universities, and graduate schools. Other career opportunities include healthcare setting as staff development or clinical supervisor, training nurses in clinics and hospitals, community health services manager, healthcare organization educator or director, textbook editor, and more!

Nursing Informatics - Hospitals are the largest employer of RNs, including nurse informatics specialists. Additional nursing informatics employers include: insurance companies, academic institutions, corporate offices of healthcare systems, healthcare device manufacturers, technology vendors, health information exchange organizations, governments, consulting firms
Did you Know?
Administrative Leadership in Nursing - RNs who complete leadership courses in an MSN program learn how to manage change and empower personnel. They also have a voice in policy making. They acquire insight into contemporary influences, theories and functional strategies that relate to management, administration and organizational systems. A master's degree in nursing administration gives nurses the option of pursuing careers outside of direct patient care.
Nursing Education - The healthcare industry needs more nurses to care for an aging population that suffers from chronic medical conditions. Accordingly, there is a growing need for nurse educators to prepare nursing students. However, there is a shortage of faculty to fill vacancies. Nurses who decide to complete a Master of Science in Nursing (MSN) program can help alleviate the problem by choosing nursing education as their specialty.
Nursing Informatics - From electronic health records (EHRs) to medical wearables, technology and data factor into every aspect of healthcare. At Northeastern State University (NSU), the Master of Science in Nursing (MSN) in Nursing Informatics online program prepares RNs with the advanced competencies they need for leadership roles in informatics.
MORE INFORMATION ABOUT NURSING
Program Requirements
Bachelor's degree in Nursing OR Associate's degree AND non-nursing Bachelor's degree AND coursework of NURS courses with grade of "C" or better
Completion of approved statistics and nursing course with grades of "C" or better
Licenced as a Registered Nurse
2.5 GPA or 3.0 GPA in nursing major
Department Contact Information
Master of Nursing
Northeastern State University
Mike Synar Center 133
Muskogee, OK 74401
Dr. April Nelson
918-444-5223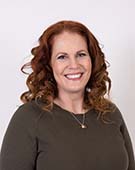 * Fees include: facility fee, student activity fee, infrastructure fee, cultural/scholastic lecturer fee, student ID fee, technology services fee and remedial course fee, if applicable. NSU courses taught at off campus locations or online might have additional fees assessed. These totals are tuition and fee estimations per program based on the current catalog year. Books, supplies and some fees may not be included. Visit: nusok.edu/tuition for detailed information.
CONNECT WITH NSU GRADUATE COLLEGE!