Master of Social Work (MSW)
Interested in Applying?
×
The Master of Social Work (MSW) graduate degree academically prepares competent and effective professionals at the generalist and advanced generalist levels. The curriculum integrates the knowledge, skills, and values of the
Council on Social Work Education (CSWE)
competencies and behavioral indicators along with the
National Association of Social Workers (NASW) Code of Ethics
. These key foundations prepare our graduates to practice social work in a wide range of social work agencies and allied settings with diverse client systems and people. The NSU MSW degree has a unique focus in addressing social work practice with Native American populations.
Cost
Advanced Standing Option:
Traditional:
Duration
Advanced Standing Option:
Traditional:
Accreditation
Northeastern State University Master of Social Work and Bachelor of Social Work are both accredited by the Council on Social Work Education.

The Council on Social Work Education (CSWE) is the national association representing social work education in the United States. Its members include over 750 accredited baccalaureate and master's degree social work programs, as well as individual social work educators, practitioners, and agencies dedicated to advancing quality social work education. Through its many initiatives, activities, and centers, CSWE supports quality social work education and provides opportunities for leadership and professional development, so that social workers play a central role in achieving the profession's goals of social and economic justice. CSWE's Commission on Accreditation is recognized by the Council for Higher Education Accreditation as the sole accrediting agency for social work education in the United States and its territories.
What Can I Do With a Master's Degree in Social Work?
Mental Health Therapist

School Social Worker

Medical Social Worker

Behavior Analyst

Mental Health and Substance Abuse

Social Worker

Military Social Worker

Social Work Administrator
Did You Know?
A master's of social work degree offers a wide array of career opportunities in different settings and specialties.
MORE INFORMATION ABOUT SOCIAL WORK
Program Requirements
Resume/Vitae
Cover Letter (Letter of Intent)
3 References
Professional and Personal Statement
Advanced Standing: Earned a BSW degree from a CSWE accredited program with min GPA of 3.0
Traditional: Earned an undergraduate degree from a regionally accredited or internationally listed university with min GPA of 3.0
Department Contact Information
Master of Social Work
Northeastern State University
Liberal Arts 252
Broken Arrow, OK 74014
Dr. Eun-Jun Bang
918-449-6564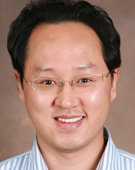 *Fees include: facility fee, student activity fee, infrastructure fee, cultural/scholastic lecturer fee, student ID fee, technology services fee and remedial course fee, if applicable. NSU courses taught at off campus locations or online might have additional fees assessed. These totals are tuition and fee estimations per program based on the current catalog year. Books, supplies and some fees may not be included.
CONNECT WITH NSU GRADUATE COLLEGE!