MASTER OF SCIENCE IN APPLIED GEOGRAPHIC INFORMATION SYSTEMS
Interested in Applying?
×
The program offers a 30-hour Master of Science in Applied Geographic Information Systems (GIS) with two options:
The program is designed for recent graduates and professionals to develop advanced geospatial skills and expand career opportunities.
Geographic Information Systems or GIS has been identified as one of the fastest-growing job sectors in the US economy. GIS has become an essential tool in government and business. As software and hardware became more cost effective and the benefits and applications of GIS technology have become better understood, use of GIS has expanded into many disciplines. At the same time, GIS is being applied to more complex problems with larger budgets creating a need for expertise in GIS with an understanding of the language and needs of the application domain.
Advanced Geographic Information Systems
What Can I Do With a Master's
Degree in Applied GIS

?
GIS Analyst

Epidemiologist

Cartographer

Urban Planner

Geospatial Logistics Analysis

Multi-discipline Researcher

Environmental Scientist

Geoscientist

Geospatial Intelligence Analyst

Oil & Natural Gas Spatial Analyst

Business Locational Analyst


Utilities GIS Specialist
Did You Know?
"GIS and satellites are not only used to observe earth, they are also being used to analyze the surface of other planets. In fact, GIS was instrumental in mapping out the surface of mars and paved the way for rovers to eventually land on its surface." (Cityworks.com)
More Information About Applied GIS
Program Requirements
2

.5 GPA or 2.75 in the last 60 hrs

Completion of foundational prerequisites or

their equivalent.
Application Deadline
Open Year Round
Department Contact Information
Masters of Science in Applied GIS
Northeastern State University
Wilson Hall 328
Tahlequah, OK 74464
John McIntosh
(918) 444-3515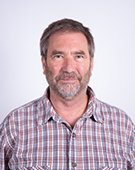 *Fees include: facility fee, student activity fee, infrastructure fee, cultural/scholastic lecturer fee, student ID fee, technology services fee and remedial course fee, if applicable. NSU courses taught at off campus locations or online might have additional fees assessed. These totals are tuition and fee estimations per program based on the current catalog year. Books, supplies and some fees may not be included.
CONNECT WITH NSU GRADUATE COLLEGE!