Master of Business Administration in Business Administration
Interested in Applying?
×
The Master of Business Administration in Business Administration (MBA) program is offered online, blended, or face-to-face on the Broken Arrow campus. The program is designed for working professionals and may be completed in two years or less. The NSU MBA develops high-performance knowledge and skills that provide graduates with a competitive edge in the workplace.
Students may concentrate on a specific business area by taking multiple courses in a single area. These concentration areas include:
Business Analytics
Digital Marketing
Environmental, Health, And Safety Management
General Management
Health Informatics
Healthcare Administration
Managerial Accounting and Finance
Native American Enterprise
Project Management
Maximize the power and appeal of your credentials by earning an embedded certificate with your MBA.
Certificate options include:
Location:
Broken Arrow, Online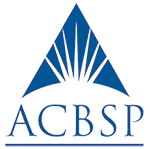 Master of Business Administration in Business Administration program offered through the College of Business and Technology is accredited by the Accreditation Council for Business Schools and Programs (ACBSP).
Founded in 1988, the Accreditation Council for Business Schools and Programs (ACBSP) is a global business education accrediting body and the first organization to offer accreditation to all levels of collegiate business educational degree programs from associate to doctoral.

ACBSP ignites a standard of excellence with an accreditation process based on the Baldrige Education Criteria for Performance Excellence. By evaluating aspects of leadership, strategic planning, relationships with stakeholders, quality of academic programs, faculty credentials, and educational support, ACBSP assesses whether or not business programs offer a rigorous educational experience and commitment to continuous quality improvement.
What Can I Do With a Master's Degree in Business Administration?
Advertising Agency Coordinator
Credit Analyst
Foreign Exchange Trader
Import/Export Customs Broker
Operations Research Analyst
Storage and Distribution Manager
Did you Know?
The compensation rate increase compounds with each additional year, and studies indicate that an MBA degree can accelerate the rate of increases to that within five years, graduates might expect an 80 percent increase over their post-MBA entry compensation rate. - National Association of College and Employers.
More Information About Business Administration
Program Requirements
GMAT score of 400 or higher if GPA is lower than 3.0
Department Contact Information
Master of Business Administration
Northeastern State University
Business & Technology 118
Broken Arrow, OK 74014
Dr. Sandy Edwards
918-449-6542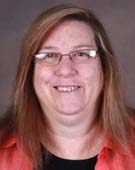 *Fees include: facility fee, student activity fee, infrastructure fee, cultural/scholastic lecturer fee, student ID fee, technology services fee and remedial course fee, if applicable. NSU courses taught at off campus locations or online might have additional fees assessed. These totals are tuition and fee estimations per program based on the current catalog year. Books, supplies and some fees may not be included.
CONNECT WITH NSU GRADUATE COLLEGE!