MASTER OF EDUCATION IN READING
Interested in Applying?

×

The Master of Education in Reading program facilitates classroom teachers' in-depth understanding of the reading process and their knowledge of how children learn to read and write. The major emphasis is on effective instruction, curriculum development and assessment within an interdisciplinary approach to the study of teaching, early childhood, and special education. The program is designed to meet the International Reading Association's (IRA) competencies for classroom teachers, reading teachers, reading consultants, and reading supervisors. Both the IRA competencies and the Oklahoma State Objectives for Reading Specialists are embedded within the coursework. Students may elect to take the state certification test in reading upon completion of their master's degree.

Locations:

Tahlequah, Broken Arrow, Online
Accreditation
NSU's educator preparation programs at the baccalaureate and master's levels are accredited by the Council for the Accreditation of Educator Preparation (CAEP), caepnet.org



CAEP advances equity and excellence in educator preparation through evidence-based accreditation that assures quality and supports continuous improvement to strengthen P-12 student learning.
What Can I Do With a Master's Degree in Reading?
Reading Specialist

Reading Coach

Curriculum Specialist

Adult Literacy (community college or library)

Consultant

Staff Developer
Did You Know?
Earning a master's in reading is an area that is potentially eligible for students to receive a TEACH Grant.

MORE INFORMATION ABOUT READING
Program Requirements
GPA of 2.5 or higher
Completion of 12 credit hours of education or psychology
Qualified for standard OK teacher's certification
History of Reading courses
History of methods of teaching elementary language arts/literature
Department Contact Information
Master of Education in Reading
Northeastern State University
Education 127
Broken Arrow, OK 74014
Dr. Meagan Moreland
918-449-6441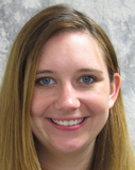 *Fees include: facility fee, student activity fee, infrastructure fee, cultural/scholastic lecturer fee, student ID fee, technology services fee and remedial course fee, if applicable. NSU courses taught at off campus locations or online might have additional fees assessed. These totals are tuition and fee estimations per program based on the current catalog year. Books, supplies and some fees may not be included.