MASTER OF SCIENCE IN COUNSELING
Interested in Applying?
×
The program offers a 60-hour Master of Science in Counseling with three emphases:
Students complete 42 hours of core classes and 18 hours of specialization courses. NSU's Master of Science in Counseling program prepares students for a counseling career or for further advanced study. The program familiarizes students with the use of scientific thought and principles as applied to the practice of professional counseling.
This rigorous and unique program includes a 600 clock hour supervised internship experience. This program meets or exceeds the educational requirements for becoming either a Licensed Professional Counselor (LPC), a Licensed Alcohol and Drug Counselor (LADC), or a Certified School Counselor (K-12) in Oklahoma as well as most other states.
Locations:
Tahlequah, Broken Arrow
NSU's Master of Science in Counseling is accredited by the Council of Accreditation of Counseling and Related Educational Programs (CACREP) as of July 2015.

CACREP is an independent agency recognized by the Council for Higher Education Accreditation to accredit master's programs in Counselor Education and doctoral programs in Counselor Education and Supervision.
Achieving CACREP accreditation demonstrates NSU's commitment to the enhancement of the program's reputation, the desire to attract highly qualified students seeking enrollment in CACREP programs, increasing faculty productivity in areas such as research, publication and service, and demonstrates a commitment to meeting the highest academic standards.
What Can I Do With a Master's Degree in Counseling?
Licensed therapist at:
Agencies

Hospitals

Treatment Centers

Prisons

Mental health assessment/Testing provider

Did You Know?
Regardless of emphasis area, all tracks meet the academic requirements to become a Licenced Professional Counselor in Oklahoma
MORE INFORMATION ABOUT COUNSELING

Program Requirements
Resume/Vitae
Cover Letter
3.0 GPA
2 References
Application Deadline
Fall Semester - December 15th


If spots become available, an additional application deadline of June 8th may open
Department Contact Information
MASTER OF SCIENCE IN COUNSELING
Northeastern State University
Education 263
Broken Arrow, OK 74014
Dr. Alexandra Meyers Ellett
918-449-6589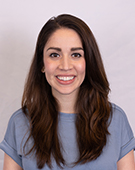 *Fees include: facility fee, student activity fee, infrastructure fee, cultural/scholastic lecturer fee, student ID fee, technology services fee and remedial course fee, if applicable. NSU courses taught at off campus locations or online might have additional fees assessed. These totals are tuition and fee estimations per program based on the current catalog year. Books, supplies and some fees may not be included.
CONNECT WITH NSU GRADUATE COLLEGE!