MASTER OF EDUCATION IN INSTRUCTIONAL LEADERSHIP
Interested in Applying?
×
Are you looking for an affordable program that will allow you to make a difference in your community? Well, you are in the right place!
This 100% online program
will prepare you to make an impact, to be that person who changes lives in their community while leaving a legacy for many generations as those that have done before you. Northeastern State University is ranked as one of the nation's most affordable universities. If you want to expand your skills as a teacher then you belong at NSU.
The Instructional Leadership (teaching) program is designed to create accomplished teachers who are reflective about their practice and who critically analyze what constitutes effective teaching and valuable learning. You will expand your instructional repertoires and master an expanding body of pedagogical knowledge while becoming deeply cognizant of the ethical and societal dimensions of education.
The program offers 4 options that are designed to provide individuals with the theory, methods, and application in the areas of:
Classroom Teaching
Online Teaching
National Board
Professional Enhancement
Embedded Certificates

:



What Can I Do With a Master's Degree in Instructional Leadership?
K-12 Teacher

Instructional Coordinator

Educational Consultant

Curriculum Developer

Private Education

EPIC Schools
MORE INFORMATION ABOUT INSTRUCTIONAL LEADERSHIP
Program Requirements
Currently have or be eligible for OK Standard Teaching Certificate
GPA of 3.0 or 3.25 in last 60 hours
Statement of Educational Philosophy
3 References
Department Contact Information
Master of Education in Instructional Leadership
Northeastern State University
Education 164
Broken Arrow, OK 74014
Dr. Kari D. Henry Hulett
918-449-6576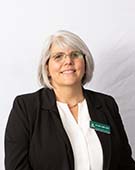 *Fees include: facility fee, student activity fee, infrastructure fee, cultural/scholastic lecturer fee, student ID fee, technology services fee and remedial course fee, if applicable. NSU courses taught at off campus locations or online might have additional fees assessed. These totals are tuition and fee estimations per program based on the current catalog year. Books, supplies and some fees may not be included.
CONNECT WITH NSU GRADUATE COLLEGE!