MASTER OF EDUCATION IN SCHOOL ADMINISTRATION
Interested in Applying?
×
The School Administration program leads to the completion of academic requirements for an elementary or secondary standard principal's certificate. Persons admitted to this program develop the knowledge and skills necessary to administer elementary and/or secondary schools and other units of school administration such as departments of personnel, curriculum development, secondary education, elementary education, and federal programs.
Locations:
Tahlequah, Broken Arrow, Online
Accreditation
NSU's educator preparation programs at the baccalaureate and master's levels are accredited by the Council for the Accreditation of Educator Preparation (CAEP), www.caepnet.org, (1140 19th Street NW, Suite 400, Washington, D.C. 20036-1023, 202-223-0077), and the Oklahoma Office of Educational Quality and Accountability (840 Research Parkway, Suite 455, Oklahoma City, OK 73104, 405-522-5399), www.ok.gov/oeqa
CAEP stands on a strong foundation and rich history of accreditation in teacher and educator preparation. CAEP seeks to increase the value of accreditation and to increase participation, building on the decades of institutional knowledge of education's previous accreditors.
CAEP advances equity and excellence in educator preparation through evidence-based accreditation that assures quality and supports continuous improvement to strengthen P-12 student learning.
What Can I Do With a Master's Degree in School Administration?
Along with a certificate and passing of the state licensure exam, graduates can be on the path to School Principal or School Assistant Principal.
MORE INFORMATION ABOUT SCHOOL ADMINISTRATION
Program Requirements
GPA of 3.00 overall or 3.25 in the last 60 credit hours or have earned a Master's degree from an accredited University

Statement of Career Objectives

Teaching certificate/license eligibility

3 References
Department Contact Information
Master of Education in School Administration
Northeastern State University
Education 163
Broken Arrow, OK 74014
Dr. Paula Schornick
918-444-6597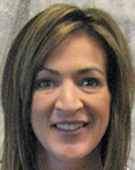 *Fees include: facility fee, student activity fee, infrastructure fee, cultural/scholastic lecturer fee, student ID fee, technology services fee and remedial course fee, if applicable. NSU courses taught at off campus locations or online might have additional fees assessed. These totals are tuition and fee estimations per program based on the current catalog year. Books, supplies and some fees may not be included.
CONNECT WITH NSU GRADUATE COLLEGE!