MASTER OF SCIENCE IN OCCUPATIONAL THERAPY
The Master of Science in Occupational Therapy is a 24-month program. The curriculum consists of 76 hours and focuses on training high-quality occupational therapists for the rural region of Eastern Oklahoma. In addition to the professional programming within the coursework, cultural sensitivity education to the American Indians served in the area is integrated throughout the curriculum. The program is designed to meet the requirements for the Accreditation Council for Occupational Therapy Education of the American Occupational Therapy Association for professional accreditation. The program addresses the curricular standards of the Oklahoma State Regents for Higher Education.
Accreditation
NSU's entry-level occupational therapy master's degree program is accredited by the Accreditation Council for Occupational Therapy Education (ACOTE) of the American Occupational Therapy Association (AOTA) located at 6116 Executive Boulevard, Suite 200, North Bethesda, MD 20852-4929. ACOTE's telephone number c/o AOTA is (301) 652-AOTA and its Web address is https://acoteonline.org/. Graduates of the program will be eligible to sit for the National Certification Examination for the occupational therapist, administered by the National Board for Certification in Occupational Therapy (NBCOT). After successful completion of this examination, the individual will be an Occupational Therapist, Registered (OTR). In addition, all states require licensure in order to practice: however, state licenses are usually based on the results of the NBCOT Certification Examination. Note that a felony conviction may affect a graduate's ability to sit for the NBCOT Certification Examination or attain state licensure.
What Can I Do With a Master's Degree in Occupational Therapy?
Occupational Therapists can work in the following areas:
Hospitals
Skills Nursing Facilities
Public Schools
Outpatient Pediatric and Adult Facilities
Community-Based Facilities
Mental Health Facilities
Did You Know?
Occupational therapist ranked #10 in Best Health Care Jobs in U.S. - New and World Report
MORE INFORMATION ABOUT OCCUPATIONAL THERAPY
Program Requirements
Bachelor's degree
Pre-reqs with grades of "C" or better
Undergraduate GPA of 3.0 or higher
Application through OTCAS
3 Letters of Reference
Official Transcripts to OCTAS
Completion of CASPer assessment
40 observation hours through OTCAS
On-campus interview
Department Contact Information
Master of Science in Occupational Therapy
Northeastern State University
Mike Synar Center 215
Muskogee, OK 74403
Dr. Margaret Bates
918-444-5218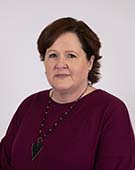 *Fees include: facility fee, student activity fee, infrastructure fee, cultural/scholastic lecturer fee, student ID fee, technology services fee and remedial course fee, if applicable. NSU courses taught at off campus locations or online might have additional fees assessed. These totals are tuition and fee estimations per program based on the current catalog year. Books, supplies and some fees may not be included.
CONNECT WITH NSU GRADUATE COLLEGE!