MASTER OF ARTS IN ENGLISH
Interested in Applying?

×

The Master of Arts in English program affords students the opportunity for advanced study in American, British, Irish, and Native American literature, as well as rhetoric and composition, with special focuses on women and gender studies and writing program administration. Recent courses have focused on women writers, Irish modernism, monstrosity in the Middle Ages, and Chaucer. Students develop writing, communication, research, and analytical skills that prepare them for careers in teaching literature and composition, professional writing and editing, as well as for further graduate study at the Ph.D. level.

Students may concentrate on a specific area by taking multiple courses in a single area.
These concentration areas include:
Literature
Rhetoric/Composition
Recent graduates have gone on to Ph.D. programs at Oklahoma State, OU and elsewhere, as well as teaching positions in high schools and community colleges in the region.
Locations:
Tahlequah, Broken Arrow
What Can I Do With a Master's Degree in English?
Advertising
Grant Writer
Marketing
Radio & TV News Commentator
Scientific Linguist
Travel Writer
Did You Know?
One of the most surprising job statistics about English majors is that only 2% of them become authors or creative writers in the United States. That's the same likelihood as becoming a chief executive. Equally surprising is that only 2% become editors, even though an English degree is supposed to be a perfect fit for the publishing industry. Also worth noting is that 5% of English majors become lawyers.
More Information About English
Program Requirements
Writing Sample
Statement of Purpose
30 hours of upper level English

GRE/MAT score in upper 75th % if GPA is below 3.0 in undergrad
Department Contact Information
Master of Arts in English
Northeastern State University
Haskell Hall Annex 338
Tahlequah, OK 74464
Dr. Christopher Flavin
918-444-3626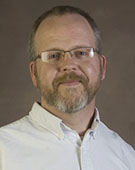 Master of Arts in English
Northeastern State University
Liberal Arts 278
Broken Arrow, OK 74014
Dr. Christopher Malone
918-449-6575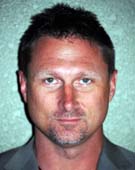 *Fees include: facility fee, student activity fee, infrastructure fee, cultural/scholastic lecturer fee, student ID fee, technology services fee and remedial course fee, if applicable. NSU courses taught at off campus locations or online might have additional fees assessed. These totals are tuition and fee estimations per program based on the current catalog year. Books, supplies and some fees may not be included.
CONNECT WITH NSU GRADUATE COLLEGE!