MASTER OF EDUCATION IN HEALTH AND SPORT SCIENCE
Interested in Applying?
×
The Master of Education in Health and Sport Science program enables individuals to pursue their diverse interests in the field while addressing the competencies essential to the professional development of health educators, sport leaders, and sport administrators. Coursework and fieldwork focus on developing the knowledge, understanding, competencies, and experiences required of professionals in the area of health education and sport administration/management.
Students may concentrate on a specific area by taking multiple courses in a single area.
These concentration areas include:
Sport Administration/Management
Health Education
Location:
Tahlequah, Online

What Can I Do With a Master's Degree in Health and Sport Science?
Sport Administration/Management Option
Athletic Director
Athlete Development Specialist
Athletic Coach
Fitness/Sport Facilities Manager
Event Coordinator
Sport Marketer
Health Education Option
School District Wellness Coordinator
School Health Educator
Community Outreach Coordinator
Community Education Program Manager
Health Officer/Health Department Planner
Wellness Consultant
Did You Know?
Sport Administration/Management Option
The annual tuition at NSU for M.S. in Health and Sport Science with Sport Administration/Management is estimated to be $5,510. This would rank #5 in the nation and #1 in Oklahoma.
Health Education Option
If an individual is specifically trained in health education and promotion, and wishes to highlight aht expertise, the Certified Health Education Specialist (CHES) is a better fit. CHES is the only nationally and internally accredited certifications in the public/community health education arena. - National Commission for Health Education Credentialing"
MORE INFORMATION ABOUT HEALTH EDUCATION AND SPORT SCIENCE
Program Requirements
2.5 GPA

GRE/MAT score above the 25th percentile if GPA is below 2.5
Department Contact Information
Master of Education in Health and Sports Science
Northeastern State University
RiverHawks Wellness Center 116
Tahlequah, OK 74464
Dr. MooSong Kim
918-444-3217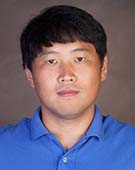 *Fees include: facility fee, student activity fee, infrastructure fee, cultural/scholastic lecturer fee, student ID fee, technology services fee and remedial course fee, if applicable. NSU courses taught at off campus locations or online might have additional fees assessed. These totals are tuition and fee estimations per program based on the current catalog year. Books, supplies and some fees may not be included.
CONNECT WITH NSU GRADUATE COLLEGE!