MASTER OF ARTS IN PUBLIC RELATIONS
Interested in Applying?

×

The M.A. in Public Relations is a 20 to 24-month program designed to educate the next generation of innovators and leaders in public relations. Graduates are sought by Fortune 500 companies, fast moving start-ups, public relations and digital agencies, communication consultancies as well as government organizations and the nonprofit sector.

The program takes a highly applied approach that emphasizes strategic thinking, problem solving and specific skills to qualify graduates for a successful career in the exciting, rewarding and fast-growing public relations and other communication professions.
What Can I Do With a Master's Degree in Public Relations?
A master's degree in public relations can prepare students for a range of careers that involve representing companies, individuals, politicians, organizations, and other entities in the public sphere, performing media relations responsibilities, and working independently or at the corporate level in public relations. Some of the common titles for public relations professionals include Communications Coordinator, Communications Manager, and Communications Director; Media Relations Manager; Event Coordinator; Digital Strategist; Social Media Manager; Public Affairs Coordinator; Crisis Management Agent; Corporate Spokesperson; Public Information Officer; Content Strategist; and Public Relations (PR) Director.
Did you Know?
Phineas Taylor Barnum, (P.T.) (born July 5, 1810, Bethel, Connecticut, U.S.—died April 7, 1891, Bridgeport, Connecticut), American showman who employed sensational forms of presentation and publicity to popularize such amusements as the public museum, the musical concert, and the three-ring circus has been called the father of public relations. Edward Louis Bernays was an American theorist, considered a pioneer in the field of public relations and propaganda, and referred to in his obituary as "the father of public relations".
Program Requirements
3.0 GPA
500 word essay describing what the student hopes to achieve by admission to the program
Department Contact Information
Master of Arts
Northeastern State University
Leoser Complex 1
Tahlequah, OK 74464
Dr. Dana Eversole
918-444-2891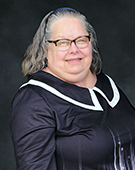 * Fees include: facility fee, student activity fee, infrastructure fee, cultural/scholastic lecturer fee, student ID fee, technology services fee and remedial course fee, if applicable. NSU courses taught at off campus locations or online might have additional fees assessed. These totals are tuition and fee estimations per program based on the current catalog year. Books, supplies and some fees may not be included. Visit: Tuition and Fees for detailed information.
CONNECT WITH NSU GRADUATE COLLEGE!