MASTER OF EDUCATION IN SPECIAL EDUCATION
Interested in Applying?
×
The
Special Education - Autism Spectrum Disorders (ASD)
program aligns with NSU's focused mission of "empower[ing] individuals to become socially responsible global citizens by creating and sustaining a culture of learning and discovery." In like manner, this program empowers teachers to sustain a culture of learning for students with Autism Spectrum Disorders and all other disabilities. One in every 59 school-aged children have been identified with an Autism Spectrum Disorder (ASD) (Center for Disease Control and Prevention 2018). The goal of this program is to prepare teachers to effectively educate students with ASD and other disabilities. The program includes three components: professional education, special education, and enrichment courses. These three components lead to a final culminating capstone experience.
Locations:
Tahlequah, Broken Arrow, Online
What Can I Do With a Master's Degree in Special Education?
Advocate
Behavior Specialist
Curriculum Development
School District Special Services Coordinator
Special Education Program Director
Special Education Teacher (High School, Middle School or Elementary School)
Did You Know?
The Special Education-ASD Program is a Teach Grant eligible program.
MORE INFORMATION ABOUT SPECIAL EDUCATION
Program Requirements
2.5 overall GPA or 2.7 GPA in last 60 hours or scaled score above the 25th percentile on the GRE or MAT
Department Contact Information
Master of Education in Special Education
Northeastern State University
Bagley Hall 129
Tahlequah, OK 74464
Dr. Jarilyn Haney
918-449-6402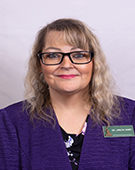 *Fees include: facility fee, student activity fee, infrastructure fee, cultural/scholastic lecturer fee, student ID fee, technology services fee and remedial course fee, if applicable. NSU courses taught at off campus locations or online might have additional fees assessed. These totals are tuition and fee estimations per program based on the current catalog year. Books, supplies and some fees may not be included.
CONNECT WITH NSU GRADUATE COLLEGE!