MASTER OF EDUCATION IN SCIENCE EDUCATION
Interested in Applying?
×
The purpose of the online M.Ed. in Science Education program is to enable K-12 teachers to become highly qualified teachers of science. The program requirements meet the needs of teachers who hold bachelor degrees in secondary science education, a science discipline, mathematics, elementary education, early childhood education or special education and teachers who hold alternative certification. The program consists of 15 hours of professional education core, 15 hours of science content core, and six hours of capstone.
All courses are available in an online format that meets the needs of teachers who are working full time. Courses include a variety of instructional activities including student presentations, group projects, online video lectures, student analysis of online resources, discussion boards and opportunities for direct interaction with the Instructor via the Internet. The science content courses provide inquiry-based instruction through hands-on inquiries, online simulations, and online data sources.
Embedded Certificate

:
What Can I Do With a Master's Degree in Science Education?
School Science Education Leader
District Science Education Coordinator
Science Education Coordinator in Formal Education (Zoo's, Aquarium's, etc.)
Science Education Specialist for Organizations
Science Educational Consultant

Science Curriculum Writer



Did You Know?
"According to the National Council on Teacher Quality, "On average, a master's degree earns teachers an additional $2,760 in their first year of teaching compared to a bachelor's degree. This salary advantage expands to an average of $7,358 per year by the time a teacher reaches the maximum point of the pay scale."
MORE INFORMATION ABOUT SCIENCE EDUCATION
Program Requirements
Essay concerning teaching philosophy, personal/career goals (1 page)

Teaching Certificate/License or pursuit of alternative certificate

If GPA is below 3.0 in last 60 hours, 383 or more on MAT or 288 on GRE
Department Contact Information
Master of Education in Science Education
Northeastern State University
Science & Health 206
Broken Arrow, OK 74014
Dr. Pamela Christol
918-449-6539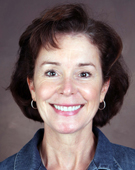 *Fees include: facility fee, student activity fee, infrastructure fee, cultural/scholastic lecturer fee, student ID fee, technology services fee and remedial course fee, if applicable. NSU courses taught at off campus locations or online might have additional fees assessed. These totals are tuition and fee estimations per program based on the current catalog year. Books, supplies and some fees may not be included.