MASTER OF ARTS IN AMERICAN STUDIES
Interested in Applying?
×
The Master of Arts in American Studies is an interdisciplinary study of the American experience and culture. The program approaches American culture from many directions with a desire to view America as a whole rather than from the perspective of a single discipline. The program draws upon faculty expertise in a wide range of fields and programs, including:
Anthropology
Cherokee and Indigenous Studies
Communication
Criminal Justice
English
Geography
History
Political Science
Sociology
Women's and Gender Studies
The Master of Arts in American Studies consists of two (2) core courses in the scope and methods of American Studies. Students then work with a faculty committee to develop an individualized course of study in the following concentrations:
American Cultural Studies
American History
American Politics
Location:
Tahlequah, Online
What Can I Do With a Master's Degree in American Studies?
Law

Teaching

Government Service

Nonprofit or Tribal Agency Administrator

Journalism

Museum Curation
Did you Know?
American Studies at NSU offers an interdisciplinary study of the American experience and culture, including the challenges and possibilities of realizing a democratic society. It has particular strength in American Indian Studies and American Cultural Studies.

More Information About American Studies
Program Requirements
Writing Sample


Statement of Purpose
Application Deadline
Open Year Round
Department Contact Information
Masters of Arts in American Studies
Northeastern State University
Wilson Hall 326
Tahlequah, OK 74464
Christopher L. Weaver, Ph.D.
Director of American Studies
479-221-2352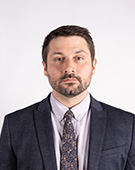 *Fees include: facility fee, student activity fee, infrastructure fee, cultural/scholastic lecturer fee, student ID fee, technology services fee and remedial course fee, if applicable. NSU courses taught at off campus locations or online might have additional fees assessed. These totals are tuition and fee estimations per program based on the current catalog year. Books, supplies and some fees may not be included.
CONNECT WITH NSU GRADUATE COLLEGE!