Amy Bruner, M.ED. Reading
Amy Bruner is a Northeastern State University alumna with a Master of Education in reading. She is an elementary specialist with Broken Arrow Public Schools.
I completed my undergraduate degree in early childhood education in 1996, said Bruner. I went on to life and had babies, had a job and a career teaching. I went back in 2015 for my master's degree."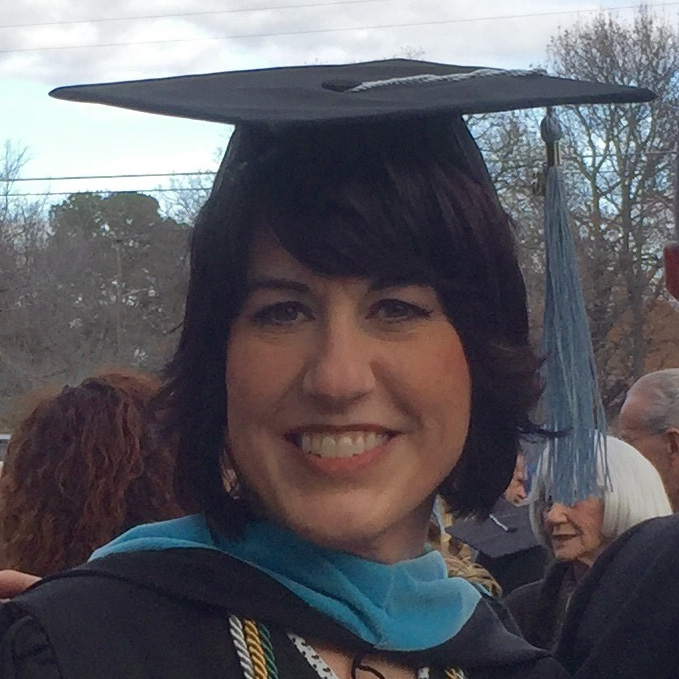 Bruner completed her master's degree and graduated in 2017. Her job was a main influencer in her decision to come back to school and get her graduate degree.
I was a school teacher for 17 years. I taught second grade and I had a promotion as an instructional specialist, said Bruner. I'd always really wanted to go and get my graduate degree, but with family, children and teaching there wasn't really a lot of time to do that. When I got the promotion, I felt like I needed it to increase my knowledge in the position I was asked to step in.
Like most students searching for a more affordable college education, Bruner was attracted to NSU for its lower cost. It was a key factor in her decision to achieve her degrees here.
Compared to other schools around here it was absolutely more cost effective, Bruner said.
Bruner still keeps in touch with her fellow alumni from her master's program.
Some of them were Broken Arrow teachers as well, said Bruner. There were about five or six of us doing this program at about the same time.
One thing Bruner appreciated about NSU was how accommodating the school was for her and how flexible they were with her scheduling.
I love the teachers, said Bruner. The teachers were very relatable and kept in mind where everybody was in their life. Typically, we were all older or middle-aged women going back to school, so they were very accommodating in that sense.
Bruner recommends students who are interested in graduate school to complete it before a major life change, such as starting a family, but take some time out of school to accumulate experience in their degree field beforehand if possible.
My first thought would be go ahead and do it before you start a family, said Bruner. My second thought though, when I was going through my undergraduate degree I was thinking how much harder it would be on someone who has never taught before, who hadn't been out in the field of that degree. With me specifically and teaching, I think it's hard to really relate what you're learning in your graduate degree if you have nothing to base it upon. It just made it more meaningful.